Chasing Watefalls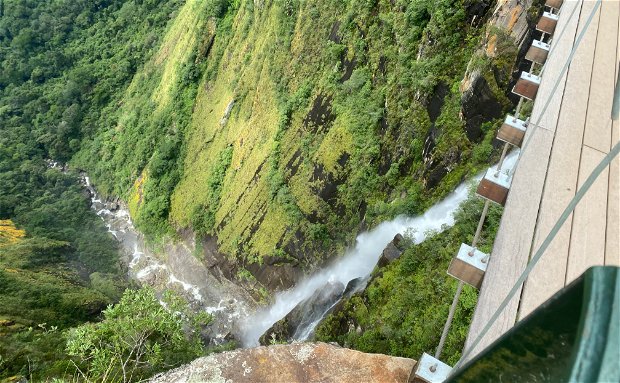 Eastern Highlands is a land of cascading waterfalls. It is one region in Zimbabwe with the most recorded waterfalls, however majority of these waterfalls are also not recorded. Your trip to Eastern Highlands will not be complete without visiting some of these waterfalls.
NYANGOMBE FALLS 
Meet this series of cascading waterfalls on the western tip of the Nyanga National Park, another one of the numerous waterfalls within the terrains of Nyanga. If you can, one of the must-do acts that you will not regret as you reminisce over your experience here is to get a drone-shot while you sit or stand on the summit of the Falls.  
MUTARAZI FALLS 
The Mutarazi Falls is the highest waterfall in Zimbabwe, the second highest in Africa (after the Tugela Falls in KwaZulu-Natal, South Africa which are 948 metres or 3,110 feet) and seventeenth highest in the world. 
The walk through the shady forest before winding through the sweet-smelling heathland to arrive at the view point with its spectacular views over the Honde valley really makes for an enjoyable and memorable experience. 
NYAMUZIWA FALLS 
The Nyamuziwa falls are a multi-tiered waterfall which is located in Nyanga as well within the national park. They are found on the Nyamuziwa River and offer beautiful views around it. They are one of the Nyanga attractions for holidaymakers in the area.  
PUNGWE FALLS 
The Pungwe Falls flows across the Mozambique border and eventually into                   the Indian Ocean. The source of the water is the Pungwe River  which flows throughout the year. The Pungwe Falls are one of the scenic highlights of Zimbabwe.The landscape leading toward the horizon is uncluttered by human habitation or roads, the air is cool and fresh. 
NYAKUPINGA FALLS 
These waterfalls are located just a few kilometres from our property (a walking distance). Very beautiful and scenic. The cascading waterfall has got many swimming points which makes it ideal for families to spend their day at the falls braaing and swimming.